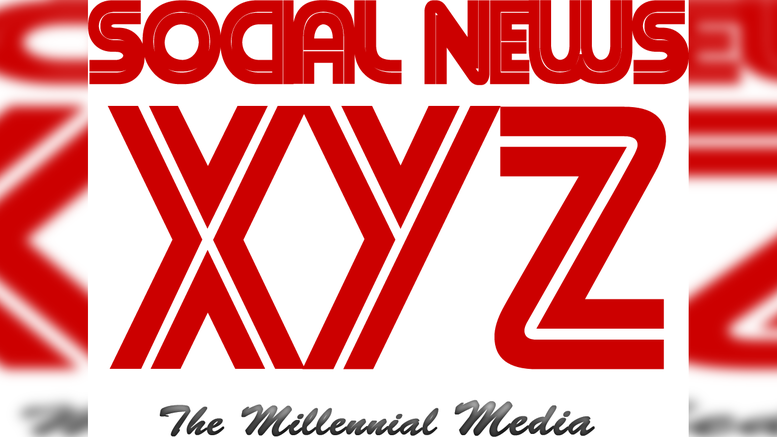 By Anand Venkitachalam
New Delhi, Nov 10 (SocialNews.XYZ) American hard rock quartet Alter Bridge are the giants of modern rock, setting high standards with their instrumental and song writing prowess. Their latest offering 'Walk The Sky does not disappoint.
While initially they bore a similarity to lead guitarist Mark Tremonti's previous band Creed, with the release of their second album 'Blackbird'- which still might be their most commercially acclaimed piece, the band became something very different from the other hard rock and alternative metal bands of the early 2000s.
The band is also deeply rooted in metal influences, many times straddling the line between hard rock and heavy metal, with increased incorporation of heavy riffs bearing a greater similarity to metal, though they still possess the sense for writing catchy and powerful melodies.
They were able to prove this particularly well with 'The Fortress' where they almost fully embraced the progressive-heavy metal sound. In their previous album 'The Last Hero', the band returned to a more hard rock style, but also sounded weaker and over produced.
With all that said, the band's sixth album 'Walk The Sky' released on October 18, 2019, is however a considerable improvement over 'The Last Hero'. It is rather different from other Alter Bridge albums as it is the first album of theirs to involve electronic influences, such as on ''Pay No Mind".
The heavy songs on the album are very heavy, while stylistically overall this album feels like a continuation of their third album 'ABIII', with a new sound and a new take having the same darker theme as the former, but somehow also feeling more hopeful.
Another unique quality of the album is that the heavy riffs all have a rather dark and sinister sound to them, but from that every song descends into a very positive and melodic chorus. Certain tracks do stand out more than the others such as the band's YouTube single "Wouldn't You Rather" as well as others such as "Dying Light", "Take The Crown", "Clear Horizon", "Forever Falling" and "Godspeed".
One track which stands out in particular and a personal favourite is "Native Son". Perhaps a bit of a metalhead bias here but the song is likely the one to attract all the metal fans of Alter Bridge. The intro starts off like a Creed song, and then bursts into this Gojira-style intro, and the rest of the song is just a pure metal fest.
Another track which stands out is "Walking In The Sky", the song almost sounds like an Alice In Chains song with the vocal of harmonies of Myles and Mark. It is very reminiscent of Layne and Jerry, but the more modern production makes it more akin to the newer version with Jerry and William.
Stylistically, the album is a more stripped down hard rock album, straddling the line even more between metal and rock. The heavy songs are purely metal and even the rock songs have some metal parts.
AB's capability of writing solid and powerful melodies is well known and they really showcase it here. While it would be unfair to point out any one song, the melodies for "Walking The Sky", "Godspeed" and "Dying Light" can easily get stuck in your head.
Little needs to be said about Myles Kennedy's vocals at this point. They are powerful, melodic and have a massive range to boot, as it is with their every album. Though one would also be remiss to not mention his guitar work, Kennedy has already proven himself a brilliant guitarist and he stands out as much as he possibly could.
Though the credit for the guitar work has to go to Mark Tremonti, who engineered some of the most awesome riffs the band has made since 'The Fortress', the guitar solos are cool - though nothing really to cry home about, they fit the songs well enough, however they could have been done better.
A shout out to Brian Marshall who does a great job with the bass. The production makes it audible and his bass work being as good as it is, makes the songs what they are. Scott Philips slays it on the drums, his drumming is exactly what it should be, it is neither overdone, nor sloppy or repetitive.
Perhaps the only real criticism one can offer is the production, as Alter Bridge have had great production from their debut till 'The Fortress', until 'The Last Hero' came which was a serious let down. In contrast 'Walk The Sky' is far better in terms of production, though it is still not without its flaws - sounding rather compressed, and that does take away a bit from the overall enjoyment as it stacks right up there with 'ABIII'.
In summation, this may not be the best the band has to offer, but 'Walk The Sky' is still absolutely amazing -- a powerful, melodic and metallic experience which should fulfill expectations of the group's fans and metal heads alike, as well as shut up those detractors who still like to compare Alter Bridge to Creed.
Verdict : Highly Recommended
Score : 9/10
(Anand Venkitachalam can be reached at jordanmetalhead@gmail.com)
Source: IANS
Gopi Adusumilli is a Programmer. He is the editor of SocialNews.XYZ and President of AGK Fire Inc. He enjoys designing websites, developing mobile applications and publishing news articles on current events from various authenticated news sources. When it comes to writing he likes to write about current world politics and Indian Movies. His future plans include developing SocialNews.XYZ into a News website that has no bias or judgment towards any. He can be reached at gopi@socialnews.xyz