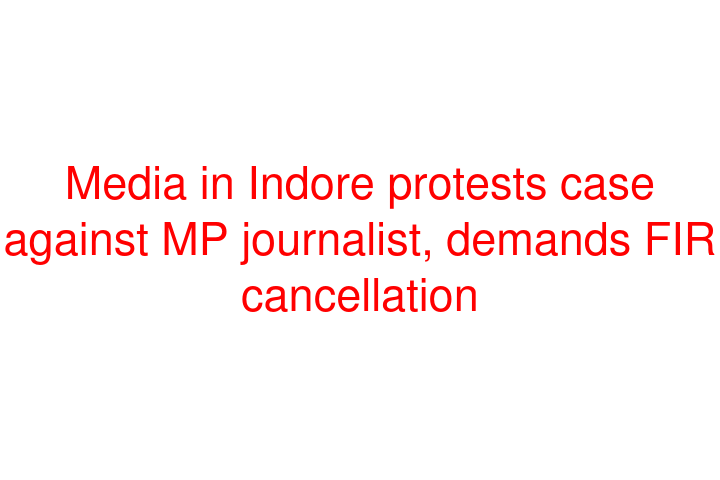 Indore, Nov 27 (IANS) Journalists in Indore on Monday protested against the registration of a case against a senior media person from Neemuch for an alleged offensive Facebook post and demanded its cancellation.
Indore Press Club President Arvind Tiwari said they have sent a memorandum to Chief Minister Shivraj Singh Chouhan to demand cancellation of the FIR against Jitendra Surana.
He said the case was an attempt to throttle the right to free speech and expression.
Surana was booked at Kotwali police station in Khargone district after he posted comments following Home Minister Bhupender Singh's announcement of Padmavati award for a gang rape survivor.
(This story has not been edited by Social News XYZ staff and is auto-generated from a syndicated feed.)
Gopi Adusumilli is a Programmer. He is the editor of SocialNews.XYZ and President of AGK Fire Inc. He enjoys designing websites, developing mobile applications and publishing news articles on current events from various authenticated news sources. When it comes to writing he likes to write about current world politics and Indian Movies. His future plans include developing SocialNews.XYZ into a News website that has no bias or judgment towards any. He can be reached at gopi@socialnews.xyz