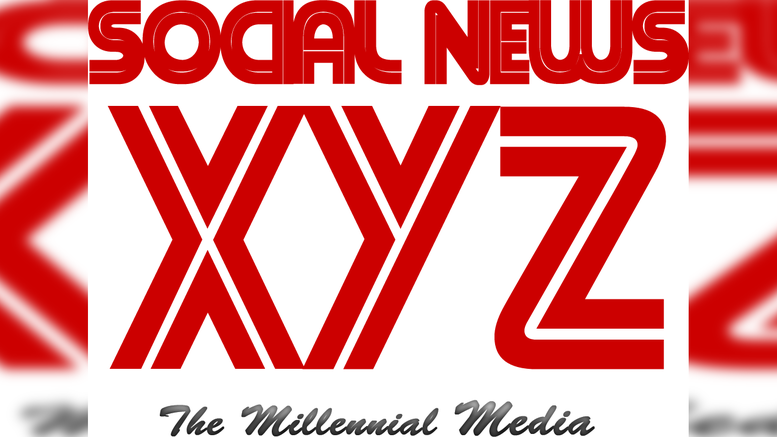 New Delhi, Jan 6 (SocialNews.XYZ) Terrorism as a menace has reared its ugly head time and again, but India's fight against terrorism has remained steadfast and strong throughout decades.
However, there is an immediate need for global corporation on this front as well to pay more dividends. In the war against terrorism, India has always believed that there exists no distinction between good terrorism and bad terrorism, and that terrorism must always be an attack on humanity, liberty and there is no place for it in the modern civilised world.
Therefore, an integrated approach with zero tolerance becomes significant for the fight against terrorism tooth and nail. With this purpose in mind, India reiterated its commitment at the 'No Money for Terror' ministerial conference on counter-terrorism financing that only a uniform, unified and zero tolerance approach can defeat terrorism in the long run.
Addressing the ministerial conference on counter-terrorism financing last year, Prime Minister Narendra Modi had stated that it should not be seen as just a gathering of ministers but a congregation of communities standing up against terrorism - something that affects the entire humanity.
The long-term impact of terrorism is extremely adverse to the poor and the local economy. Therefore, be it tourism or trade, no economy can function with constant threat on one of pillar foundational sectors. It becomes imperative to stop the illegal flow of cash to terrorist organisations. There is an urgent need to avoid all ambiguities when it comes to dealing with terrorism and warned countries using terrorism as an instrument of foreign policy to restrain from doing so.
The third Ministerial Conference on Combating the Financing of Terrorism with the theme 'No Money for Terror' was held in New Delhi in early December, 2022.
Highlighting the importance given by the government to the issue of international terrorism as well as its zero tolerance policy against this menace, the conference was aimed at furthering India's efforts to develop understanding and cooperation among various countries on this issue, and advance discussions related to combating the financing of terrorism. The successful organisation of this conference can be gauged from the fact that it was attended by around 450 delegates from around the world including ministers, heads of multilateral organisations and heads of Financial Action Task Force (FATF) delegations as well.
Globally, various countries have been affected by terrorism and extremism for many decades. In most cases, the pattern of violence varies but largely stems from a prolonged armed sectarian conflict as well as a turbulent geopolitical environment. Such conflicts often lead to poor governance and misrule, military coup and despotism, political instability and disorder, economic deprivation, chaotic situation and ultimately people bear the burnt.
India has faced multiple forms of terrorism and various sources of their financing including hostile neighbouring countries and their cohorts with ulterior motives over a period of more than three decades now. Therefore, it has also remained much more understanding of the pain and trauma of the nations affected by it. In a show of solidarity with peace-loving nations and to help build a bridge for continued cooperation in combating the financing of terrorism and curbing the money laundering related criminal activities, India successfully hosted two global events in October, 2022 - the annual General Assembly of Interpol in Delhi and the special session of the Anti-Terrorism Committee of the United Nations General Assembly as well.
In any war, it is important to understand the various aspects of the problem at large. Those states which support as one of the major sources of political, ideological and financial support to terrorism ought to be recognised and called out. It is an unfortunate fact that some countries support terrorists as part of their foreign policy and engage in proxy wars, which the world must be aware of and careful from. In a move of unity and streamlined approach, organisations and individuals that aim to garner sympathy for terrorists ought to be isolated. A comprehensive and clear strategy must be evolved against all forms of overt and covert support for terror.
In the last few years, the strategy of the Government of India to fight against terrorism has been successful as well as in cracking down on terror financing to a large extent. This strategy has been based on the seven pillars of strengthening the legislative and technological framework, creating a comprehensive monitoring framework, sharing accurate intelligence, strengthening investigation & police operation, ensuring the forfeiture of assets, preventing the misuse of legal entities and establishing international cooperation and coordination.
With the recent amendments to the Unlawful Activities (Prevention) Act (UAPA), the strengthening and increased funding of NIA and advancements in technology to provide financial intelligence, there has been a drastic reduction in terror incidents and huge reduction in economic loss due to terrorism. It is the result of continuous efforts of the government that the people are safer at large, especially when compared to the situation only a decade and a half back.
India is firmly determined to fight against terrorism and it has adopted zero tolerance policy against it as well its support systems of financing. There is a need of concerted efforts in this direction of all the likeminded countries and international organisations to curb and root out this menace.
Source: IANS
Gopi Adusumilli is a Programmer. He is the editor of SocialNews.XYZ and President of AGK Fire Inc.
He enjoys designing websites, developing mobile applications and publishing news articles on current events from various authenticated news sources.
When it comes to writing he likes to write about current world politics and Indian Movies. His future plans include developing SocialNews.XYZ into a News website that has no bias or judgment towards any.
He can be reached at gopi@socialnews.xyz